Welfare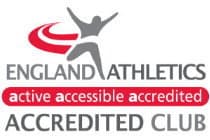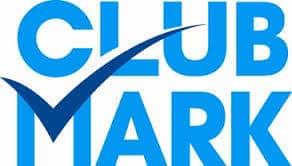 Cleethorpes AC Welfare Policy
"It is everyone's responsibility to ensure the welfare of all those who participate in athletics." 
Our aims is to create an environment that is safe and inclusive for all members participating in Athletics in order for them to achieve their potential in running, jumping, throwing, coaching, officiating or supporting those who do.
Cleethorpes AC has adopted, and endorses, the principles of England Athletics Welfare Policies and Procedures, which incorporate Child Protection Procedures.
We take welfare matters very seriously and work with England Athletics and other organisations to ensure that we have the right systems in place to deal with matter relating to the welfare of our members and those around us.
Welfare is essential to contribute to good practice within the sport, develop performance and to ensure the safety and enjoyment of athletes, coaches, officials and volunteers.
Where approrpraite, all matters relating to welfare will uphold confidentiality rights in line with the Data Protection Act 1998. Response to suspicions or allegations of abuse should be appropriate and in accordance with England Athletics guidelines & procedures, and involve the appropriate agencies, i.e. social services, NSPCC, Police.
It is the responsibility of the child protection experts to determine whether, or not, abuse has taken place, but it is everyone's responsibility to report any concerns.
Cleethorpes Athletics Club take welfare matters very seriously. Should you have any issues relating to the welfare of any club member, please contact a Welfare Officer.
Our welfare officers have been selected by and are responsible to the Club Committee.
Our officers are:
Margaret Saville
Email: m.saville@ntlworld.com

Andrew Gristwood
Email: andrew@gristwood22.plus.com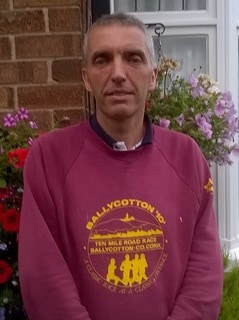 The Welfare Officers will:
Assist the club to fulfil its responsibilities to safeguard children and vulnerable adults at club level
Assist the club to implement its safeguarding  children and vulnerable adults plan at club level
Be the first point of contact for everyone where concerns about a children's or vulnerable adults' welfare, poor practice or abuse are identified.
Receive, record and pass on to the England Athletics Child Protection officer, any concerns relating to the welfare of young people and vulnerable adults
Maintain contact details for the local children's social care department, the police and local safeguarding children board
Be responsible for and promote the club's code of conducts within the club
Represent welfare on the club's committee were necessary
Ensure adherence to the club's safeguarding children training and support the registration of all personnel involved in activities for young people with the club/organisation (DBS checks).
Ensure appropriate confidentiality is maintained
Promote anti-discriminatory practice
Policy Documents:
The following documents serve to protect and safeguard the members of Cleethorpes Athletics club and ensure that they have the opportunity to enjoy the sport to the full extent. Should you have any queries, please contact us or speak to a committee member.
Welcome Pack inc. Code of Conducts
UKA Safeguarding and Protecting Children in Athletics
UKA Safeguarding and Protecting Vulnerable Adults Policy
Further Resources and Guidance:
Further guidance documents and resources can be found on the England Athletics website by clicking here.