Club Governance
The running of Cleethorpes AC is overseen by a variety of volunteers in many different positions.
The club has a strong management committee whose responsibilities are to manage the club's affairs. All committee members are volunteers whom are elected annually at the AGM which is held in February.
The committee works tirelessly and quietly behind the scene to ensure the club provides quality coaching, good competition, friendly guidance and advice; working in partnership with other clubs, England Athletics and the local authority.
It is the responsibility of the committee to protect the club's values and reputation; ensure the sustainable development through future planning; look after its members and the club's assets; be accountable for the club's actions and decisions.
The committee meets monthly to discuss club matters. All agenda items should be sent to Andrew Gristwood by the first Tuesday of every month.
The committee is supported in a wide range of roles by a number of volunteers from all areas of the club. If you are interested in helping out and taking on a role within the club then don't hesitate to speak to any current committee members.
Next AGM: 8.00pm Thursday 8th February 2024
Will be held at Cleethorpes Leisure Centre
Minutes 2023 AGM Thursday 9 Feb 2023
AGM 2024 agenda- coming soon
President & Vice Presidents

Dennis Holt
President

Anne Roberts
Vice President

Dave Roberts
Vice President

Peter Gifford
Vice President
Committee Officers
There are five officer positions on the committee which are elected at the clubs AGM.

Andrew Gristwood
Chairman

Margaret Saville
Vice Chairwoman

Tonia Saunt
Secretary

Nick Gregory
Admin Secretary

Carol Holmes
Treasurer
Committee Members

Sarah Coleman
Road Committee Member

Lisa Foster
Road Committee Member

Karl Holmes
Road Committee Member

Mel Portlock
Road Committee Member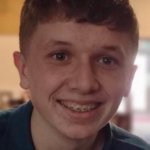 William Parker
T&F Committee Member

Sally Flynn
T&F Committee Member

Andy Ely
Road Committee Member

James Hutson
Road Commitee Member

Vacant
T&F Committee Member

Vacant
T&F Committee Member
Club Captains
As well as the committee members, Cleethorpes AC is supported by Club Captains for all areas. These help to promote development and competition to members.

Sarah Coleman
Female Road Captain

Mel Portlock
Female Road Vice Captain

Andy Ely
Male Road Captain

Howard Justice
Male Road Vice Captain

Sarah Coleman
Female XC Captain

Vacant
Male XC Captain

Vacant
Female T&F Captain

Vacant
Male T&F Captain