Beach XC 2017

Cleethorpes Athletics Club Beach Cross Country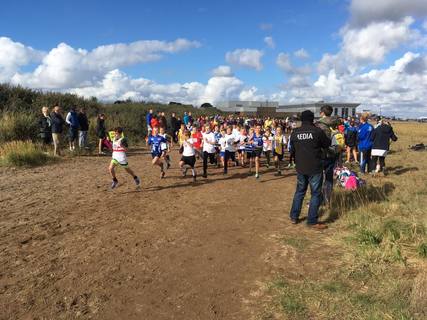 Sunday 8th October
Under ECCA and UK Athletics Rules Permit No: NOEAA 2017058
All distances are approx
U11 GIRLS (U11 on day of race) 1700m 11.30
U11 BOYS (U11 on day of race) 1700m 11.45
U13 GIRLS 2000m 12.00
U13 BOYS & U15 GIRLS 2800m 12.20 (Run concurrently with separate results)
U15 BOYS 3200m 12.40
U17 MEN 5500m 13.00
SEN/JUN/VET LADIES 5500m 13.00
U17 LADIES 5500m 13.00
SEN/JUN/VET MEN 8500m 13.40
Awards – First 3 individuals in each age group. Trophies
Sen/Jun/Vet Men Combined Team – First 3 teams (3 to count). Medals
Club colours to be worn for team awards. Athletes are only eligible for one award excluding team awards
Numbers to be collected on the day from Kingsway Kiosks Cafe.
Online Entries
Clee AC's Club Championship Event
This event will also be a Club Championship Event for all Age Groups and will also include the Open Primary Schools Cup for the Under 11 Age groups. The course as usual will be on the foreshore South of the Leisure Centre and the Race HQ. at the Kingsway Kiosks.