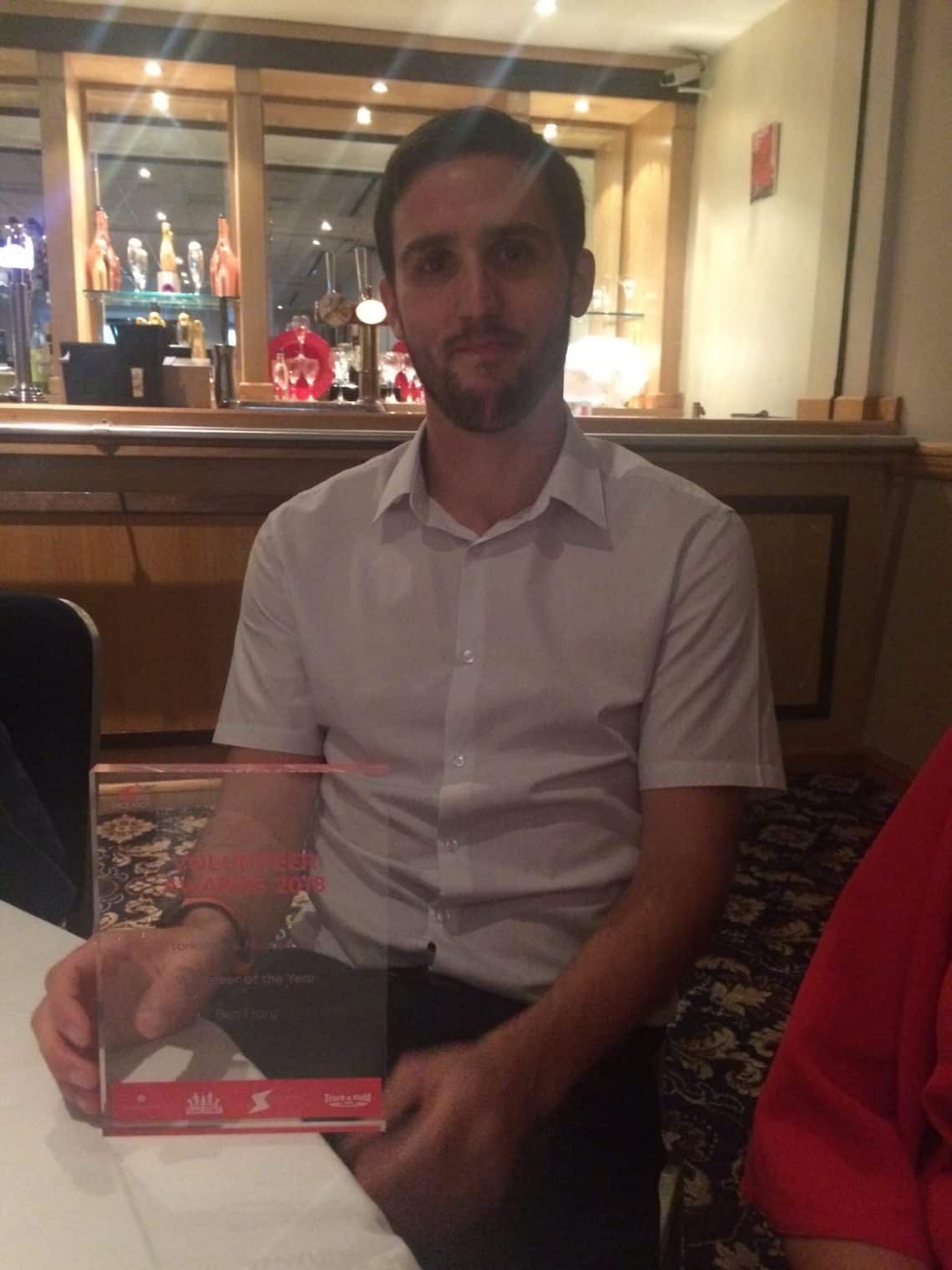 Huge congratulations to Ben Frary on winning the Yorkshire and Humberside Volunteer of the year award in Wakefield on Tuesday evening.
The Volunteer Awards are an annual event and a chance to celebrate and recognise the Unsung Heroes amongst all the volunteers in Athletics.
Ben not only coaches for the club but also works tirelessly behind the scenes too. Amongst many things, He has been the lead role in all the new GDPR regulations, which has involved many things including updating all our policies we have to have in place to receive club accreditation.
He's also heavily involved behind the scenes with YADAL too, managing their website and Facebook pages, uploading results and updating records.
This awards is truly deserved…. congratulations Ben!!