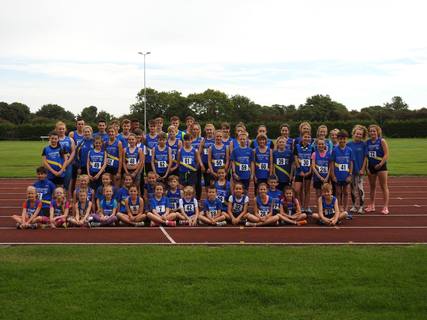 A Successful and enjoyable day had by all at 2016 Track and Field Club Championships
Over 55 athletes took part in the Championships on Saturday, all of them taking part in a Quadrathlon event, comprising of a Sprint, Jump, Throw and endurance event.
Despite the weather being against us, we did'nt let this dampen our spirits, and a most enjoyable day was had by all.
Thank you to the teams of Field officials, Track officials, starters, timekeepers and recorders today. Without your help  the event wouldn't have taken place. And of course the athletes who took part, well done to all of you in the horrible conditions.